ASULA is family vision to spread optimal health and health awareness, create vibrant and supportive communities and inspire others to embrace and enjoy life.

The work and ideas of a long history of healers in our family are the foundation of ASULA. The name was created by blending Amanda, Suzy and Laila, the three sisters who are united to fulfill the mission statement.



Dr Suzy Sarmasti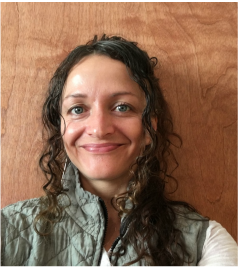 Suzy graduated from the University of Iowa with a Bachelor of Arts in English and Spanish. She then went to El Paso, Texas where she was trained as and then worked as a midwife. She had the great fortune to attend hundreds of natural childbirths which gave her a deep respect and understanding of the body's innate strength, wisdom and ability. Having always been a student of natural methods of healing, she pursued her higher education at Southern California University of Health Sciences where she earned the degree of Doctor of Chiropractic. In addition to a variety of techniques to adjust and align the spine, she was trained in muscular re-education and rehabilitation, as well as nutritional analysis and lifestyle coaching. Suzy has attended hundred of hours of education in other healing modalities, including CranioSacral Therapy, Visceral Manipulation, and herbal/nutritional supplementation.

Suzy's goal is to provide individualized care to every patient she sees; taking time to understand their problem and their goals and find a balance between education, lifestyle modification and chiropractic care to help them meet those goals. She works with the patient's system as a whole, rather than treating their symptoms.

Suzy has traveled on four continents and has a deep compassion for humanity and thirst for learning about new cultures and people. She is infinitely grateful for the love, laughter and support of her husband and family, and the endless affection from her furry friends. In her free time she enjoys yoga, hiking and camping, cooking, dancing and poetry.





---